VOLUNTEER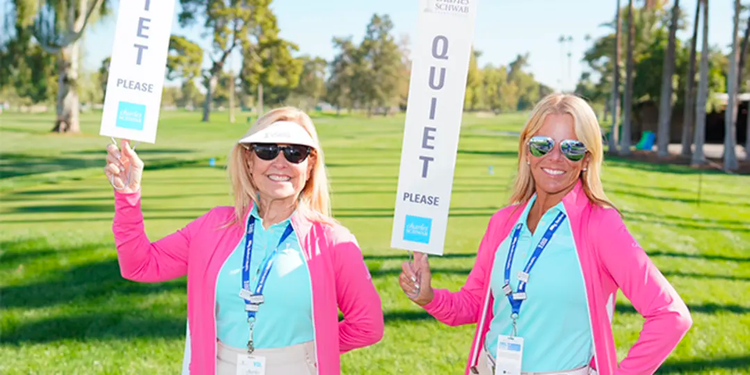 Volunteer Program
Thank you for your interest in volunteering and giving back to our community. Volunteer registration for the 2022 Charles Schwab Cup Championship is now open!
STEP-BY-STEP REGISTRATION INSTRUCTIONS
VOLUNTEER INFORMATION – PGA TOUR Safety Manual
It takes the relentless support from our volunteer force to ensure the success each year's Charles Schwab Cup Championship. It is with our volunteer support and effort that we are able to give so much back to charity, the heart of the PGA TOUR. The health and safety of our volunteers, and all those involved with the Charles Schwab Cup Championship, is our number one priority.
Volunteer Program
At the Charles Schwab Cup Championship, our volunteers are integral to the success of our event. The tournament has over 600 volunteers across 21 committees. These volunteers take on the tasks, large and small, necessary to keep the tournament running smoothly. Volunteers are involved in every aspect of the tournament, from admissions and communications to marshals, corporate hospitality and scoring.
If you have any questions in regards to volunteering, please contact:
Kristi Lee Fowlks
Tournament Services Manager
KristiLeeFowlks@pgatourhq.com
480.237.2100 x14